| | |
| --- | --- |
| Posted by REDSLITHER on November 7, 2013 at 10:50 PM | comments (0) |
CHARIZARD
Charizard has always been one of the favorite and most popularized pokemon in the series. Not as much as pikachu per say but he has been brought back in games, the anime series, and made into toys, etc. Where as his supposedly equal starter counter parts did not remake an appearence with Ash. What even happened to ash's balbasuar and squirtle i wonder? why couldnt they evolve like charmader had? Pick of the litter kids.
Anyways charizard is back again and this time he's got something new up his sleeve!
Mega Evolution!
Charizard Y (left) and Charizard X (right)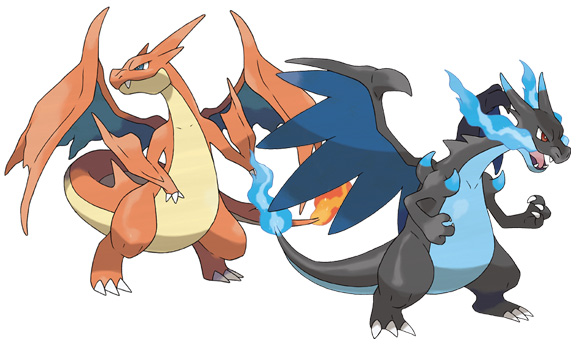 Charizard X (the black one) actually changes to Dragon type when he mega evolves so Don't mega evolve him when he is fighting a fairy type pokemon! You will quickly regret it. However a strange fact i discovered is that when Charizard X mega evolves his attack and defence raise more, he is actually physical based as X. Where as Charizard Y has a speed boost and special attack bump to pump up his fire type moves, throw a flame plate or something on him and you've got some powerfully dangerous special attacks. Because charizard was already special based before the mega evolution. So technically the Charizard Y is more powerful than X, but X looks cooler and has a type change. So it's a big trade off that takes some thinking over to deciede. I myself chose the X. (not that you have any choice in the matter) the games go by what version you chose. So if you chose pokemon X you're stuck with all the pokemon X Mega stones. and so on so forth. Pokemon X exclusives such as aggron however for some reason or another the Y version receives his stone while you're stuck with Y's exclusive Tyrantiar mega stone. talk about rotten luck! I would much rather have a tyranitar. SO basically you would have to trade to get him.

Charizard X featured in the new movie. That is currently only avaiable in Japan. Idk what will become of it. Pokemon Origions i think its called.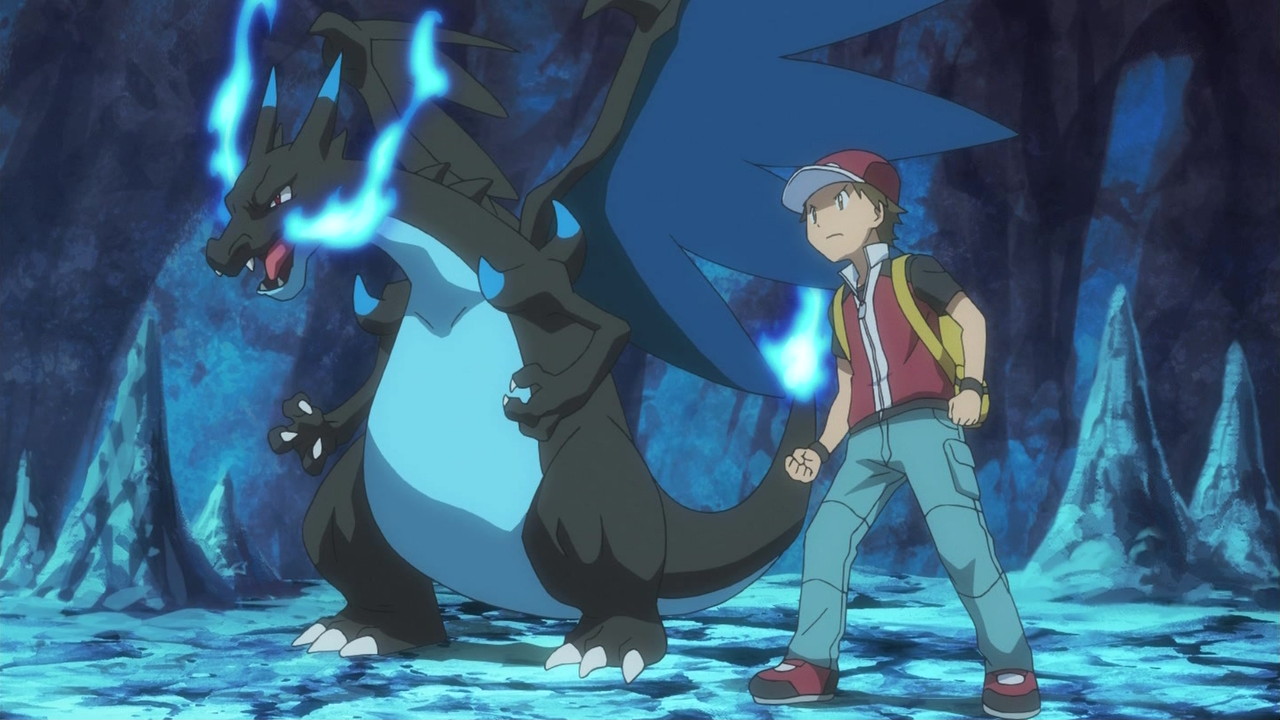 Here is a video i found. For a Fight (WIFI BATTLE) between Charizard X and Y.
I forgot to mention earlier that charizard y ALSO has the ability Drought which even MORE SO powers up his fire moves. SO, with that said, you couldn't possibly find a more powerful fire blast than on charizard Y. Which actually is really making me want one.... haha maybe soon.
Anyways this video is more than just them two fighting, and does have curse words. Note that the person using charizard X used strategy, so just becuase Y lost here doesn't mean X is better. Hopefully people will be posting more video's of the two, if not i shall try and concoct my own. =] Feel free to comment and add your opinions or whatever on Charizard below. Just a little something i wanted to add. I might add more to this post as i go along. I am sure i will find more. =]